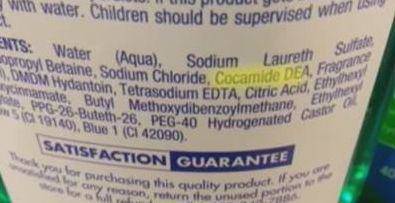 Shampoo and cancer?? Heads up! We will have more of our all natural shampoo very soon, hang in there.
We are sad to say many shampoos have an ingredient called cocomide DEA in it. This comes from coconut oil and has been discovered it will cause cancer. The FDA and state of California passed a law to say that the shampoo has a cancer ingredient and it could cause cancer. They have found almost 100 companies not listing the ingredient.
Meanwhile this was on our local news telling more.
http://www.click2houston.com/news/cocamide-dea-found-in-some-shampoo-bottles/-/1735978/23157778/-/a2mariz/-/index.html
This site uses Akismet to reduce spam. Learn how your comment data is processed.